babble
In case anyone failed to notice, I've re-entered a bsg phase. This usually lasts a couple of days. I watch a shit ton of the tv series and reminisce back on how much fun it was to have pizza & jager parties on friday nights, and then sit around theorizing and coming up with ideas about what we just watched.
Starbuck episodes are always the best. I mean, really. Who didn't absolutely LOVE it when she showed up flying that raider with "star buck" written under the wings, when she's drunk and full of attitude playing cards, or my particular favorite the episoide from season 4 called "Someone to watch over me".
I actually looked up the soundtracks now that they are all on iTunes. and i just have to say, the song "Kara Remembers" is absolutely amazing. I never get sick of it. Never. Bear McCreary is a musical genius and i am STILL kicking my own ass for not going to that damn bsg orchestra concert after comicon.
FUCK YOU STEVE.
okay, it wasn't all his fault. I should've said fuck it and gone without him. I didnt though, because when i do things like that they usually end like my metric episode did.
and what is with the asian fascination? I mean, I like asians just like everyone else but whenever I would go lurking bsg discussion forums there was always someone obsessed with Grace Park. One time I read a post about how amazing "boomer" was, when it was really just some dude recounting how sexy grace park's body was in great detail. I like Grace Park, she's a great actress. But, she's got the body of a 12 year old. Maybe it's just me, I like curves.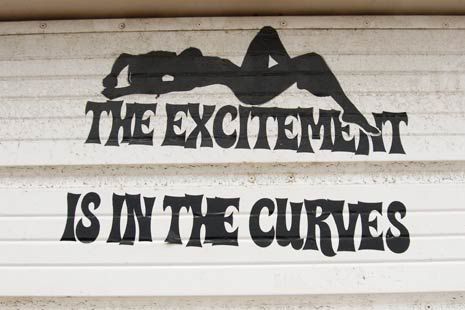 Not to say that Grace park isn't a real woman.
I should make that into a wallpaper. It would make a nice vector.
Okay, i'm done bsg chatting. I'll get back to prop making now.
About Me
Real Name:
C.Viper

Birthday:
Jun 14 1986

Disposition:
Ravenclaw

Location:
Gotham City


Statistics
Today:
| | |
| --- | --- |
| Bangs | 17 |
| Banged | 47 |
| Posts | 241 |
| Gspots | 241 |
| Hits | 27,406 |
| Touches | 40 |
| Touched | 59 |
| Virgins | 7 |
All Time:
| | |
| --- | --- |
| Bangs | 219,005 |
| Banged | 572,429 |
| Posts | 2,156,902 |
| Gspots | 2,324,751 |
| Hits | 180,602,526 |
| Touches | 523,334 |
| Touched | 606,583 |
| Virgins | 76,659 |
| Karma | 23,917 |
Details
| | |
| --- | --- |
| Joined | Jan.15.07 |
| Online | Apr.17.15 |